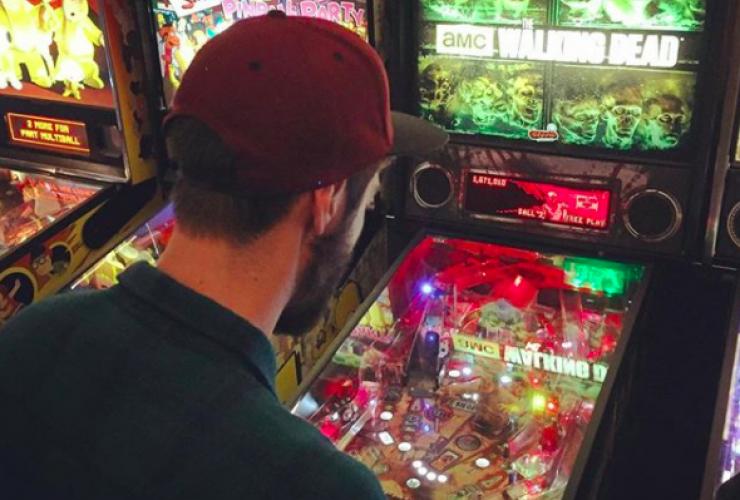 "Free Play" Sundays: 40+ Arcade Games & Pinball at Coin-Op
Meeting place:
Coin-Op Game Room | 508 4th St
Ready to check out one of the coolest play spots in San Francisco? How does a giant 10,000 square foot (that's 929 sq. meters, for all of our non-American friends!) two-story former old factory turned massive arcade sound? What about when you find out it not only has over 40 pinball and video games, but also a secret speakeasy, hidden behind a 'busted' video game? What if we told you that even though it's always worth it, on the last Sunday of every month all the pinball machines and arcade games are set to FREE PLAY from open to close?! That means unlimited games like a 4-player Pac-Man, Ghostbusters pinball, two pop-a-shot basketball hoops, NBA Jam and Funcheap's favorite shoot-em-up, Time Crisis. Pretty damn cool. Be sure to bring a little cash though as there is still a full bar and menu for when hunger strikes!